When it comes to vacation destinations, Portugal is often underrated. This Western European country is a hidden gem on the Iberian Peninsula that offers everything from charming seaside villages to vibrant cities. If you're looking for an amazing vacation destination that's off the beaten path, consider Portugal. Here are just a few reasons why it should be at the top of your list.
Diverse Landscape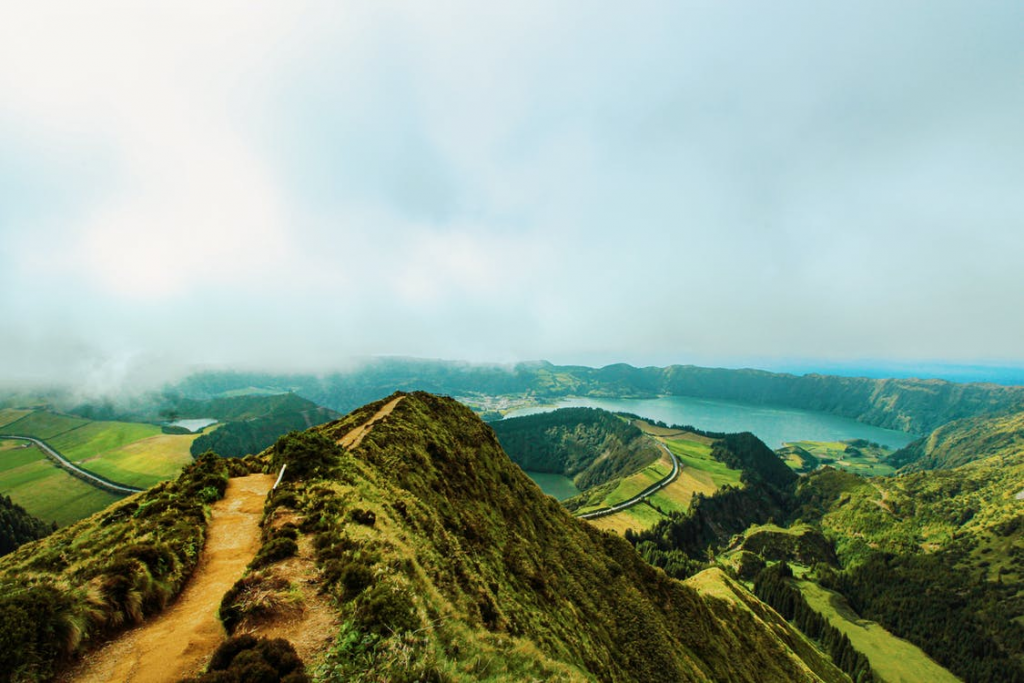 Portugal is a country of contrasts, with a diverse landscape that includes everything from sandy beaches to snow-capped mountain peaks. The country's long coastline means that there are plenty of opportunities for swimming, sailing, and surfing, while the interior offers more varied terrain for hiking and mountain biking.
One of the most popular tourist destinations in Portugal is the island of Madeira, which is known for its dramatic volcanic scenery and lush vegetation. The island's capital, Funchal, is home to a vibrant display of flowers all year round, making it a perfect destination for those who love gardening.
Great Food and Wine
Portugal is a renowned culinary destination, and for good reason. The country's Mediterranean climate is perfect for growing grapes, producing some of the best wines in the world. Portuguese wines are typically full-bodied and robust, with a distinctive flavor that is perfect for pairing with food.
In addition to its excellent wines, Portugal is also known for its fresh seafood, succulent meats, and flavorful cheeses. Popular dishes include Caldo Verde (a hearty soup made with kale and potatoes), bacalhau (salt cod), and pastel de nata (custard tart). With its vibrant food culture, Portugal is a destination that should not be missed by any traveler who loves great food and wine.
Rich History and Culture
Portugal has a rich history and culture dating back centuries. The country was once an important maritime nation with a vast empire. Today, you can see evidence of Portugal's fascinating history in its architecture, art, and cuisine.
Lisbon, the capital of Portugal, is a particularly interesting city to explore. Its winding streets are lined with historic buildings, and you can ride one of its iconic trams through the city. If you're interested in learning more about Portuguese culture, be sure to visit one of the many museums or take a cooking class. With its fascinating history and vibrant culture, Portugal is a truly unique place to visit.
Beautiful Beaches
Portugal's beaches are some of the best in Europe. The Algarve region in southern Portugal is especially renowned for its sandy beaches, crystal-clear waters, and picturesque cliffs. If you're looking for a beach vacation, Portugal is the perfect destination. The Algarve region offers a variety of beach activities such as swimming, sunbathing, fishing, surfing, and windsurfing. There are also numerous restaurants and cafes along the Algarve coastline that offer fresh seafood dishes and craft beer.
In addition to the Algarve, Portugal's other coastal regions also offer beautiful beaches and plenty of opportunities for water sports and relaxation. So whether you're looking for a quiet spot to catch some rays or an exciting place to catch some waves, Portugal has the perfect beach for you.
Many Golf Courses
Portugal is a golfer's paradise. The country has many world-class golf courses, including several designed by legendary course architect, Robert Trent Jones Jr. Portugal's mild climate and beautiful scenery make it an ideal destination for a golf vacation. Whether you're looking to play a round or two or spend a week honing your skills, you'll find everything you need in Portugal. So, if you're looking to tee off on your vacation, Portugal is the place to do it.
Whether you're looking for a beach vacation, a golf getaway, or a cultural experience, Portugal has something to offer. So, what are you waiting for? Start planning your trip to Portugal today!