Portugal is a country with a wide variety of landscapes and activities to offer. From its stunning beaches to its rolling hills and mountains, there is something for everyone in this beautiful country. And for those thrill-seekers out there, Portugal also has a lot to offer in terms of adrenaline-pumping activities. Here are the top 5 most adrenaline-pumping activities to do in Portugal:
Hang Gliding in Sintra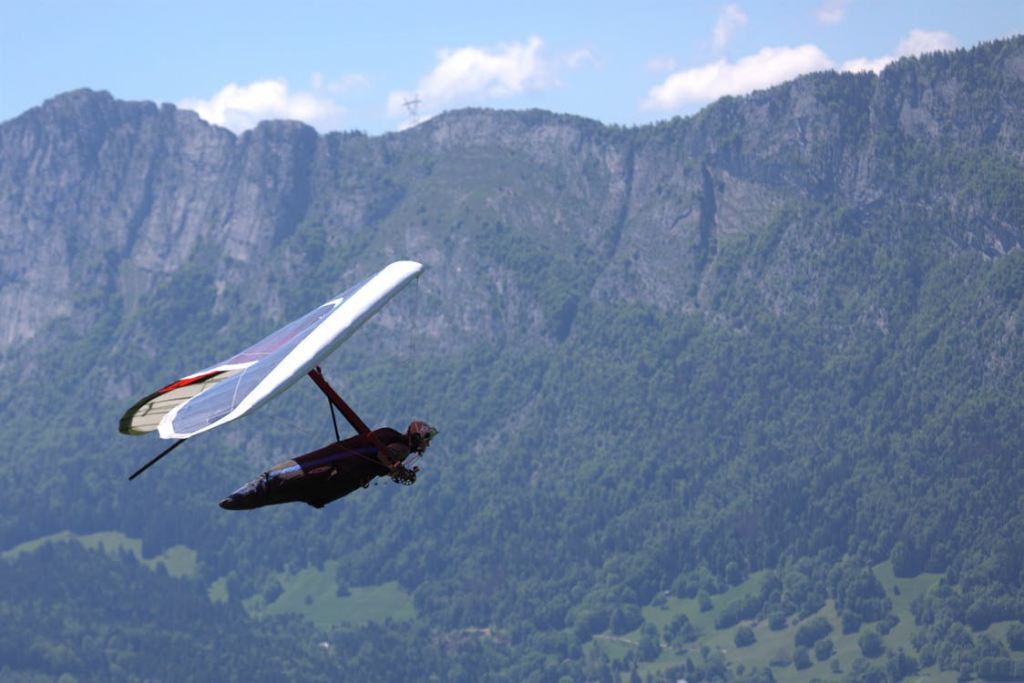 Sintra is world-famous for its stunning natural beauty, and one of the best ways to experience it is by hang gliding. There are several companies that offer tandem hang gliding flights, so even if you've never tried it before, you can still enjoy the thrill of soaring through the air. The views from up high are simply incredible, and you'll get to see some of Sintra's most iconic landmarks from a completely new perspective.
If you're feeling adventurous, you can even try some acrobatic manoeuvres while you're up there. Whether you're a thrill seeker or just looking for a unique way to sightsee, hang gliding in Sintra is an experience you won't soon forget.
Skydiving in Algarve
The Algarve region of Portugal is renowned for its stunning natural beauty, and its skies are no exception. With endlessly blue skies and fluffy white clouds, it's no wonder that skydiving in Algarve has become a popular activity. And what better way to experience the region's beauty than by plunging into it headfirst?
Skydiving in Algarve offers an unforgettable experience for thrillseekers and adventure lovers. After a brief lesson on the basics of skydiving, you'll be ready to take the leap. As you freefall through the sky, you'll have unbeatable views of the coastline, beaches, and azure waters below. And when you finally pull your parachute cord and float safely to the ground, you'll have a story to tell that will last a lifetime.
So if you're looking for an exhilarating way to see the Algarve, skydiving is the perfect activity for you.
Deep Sea Diving in Madeira
Madeira, Portugal is well-known for its stunning beaches, but there is much more to this island paradise than meets the eye. Just offshore, the waters of the Atlantic are teeming with marine life, making it a popular destination for deep sea diving. There are a variety of dive sites to choose from, each with its own unique features.
For example, the Roccas do Cavalo dive site is known for its dramatic cliffs and abundant marine life. The Porto Santo dive site, on the other hand, is famous for its shipwrecks. No matter what your level of experience, there is a dive site in Madeira that is perfect for you. So what are you waiting for? Grab your gear and head below the surface for an adventure you will never forget.
Windsurfing in Lisbon
For anyone looking for an exhilarating way to enjoy the waves off the coast of Lisbon, windsurfing is the perfect activity. The strong winds that blow in from the Atlantic make Lisbon an ideal spot for windsurfing, and there are plenty of schools in the city where beginners can learn the basics. Once you've got the hang of it, there's nothing like flying across the water on your board, harnessing the power of the wind.
And with Lisbon's stunning coastal scenery as a backdrop, windsurfing here is an unforgettable experience. So whether you're a seasoned pro or a complete beginner, don't miss out on the opportunity to enjoy some windsurfing during your stay in Lisbon.
Mountain Biking in Porto
Mountain biking is a great way to explore the city of Porto. There are a number of trails that wind through the city, offering stunning views of the River Douro and the surrounding countryside. The trails are well maintained and offer a challenge for both beginner and experienced riders.
Porto is also home to a number of mountain bike parks, which offer even more challenges for riders. The parks are well designed and offer a variety of features, such as jumps and technical sections. There are also a number of events held in the parks throughout the year, making them a great place to socialize with other mountain bikers.
So whether you're looking for a relaxed ride through the city or an adrenaline-filled day in the park, mountain biking in Porto has something to offer everyone.
Whether you're looking for breathtaking views or heart-pounding adrenaline, Portugal has something to offer everyone. So why not add one of these activities to your travel itinerary and experience the thrill of a lifetime?