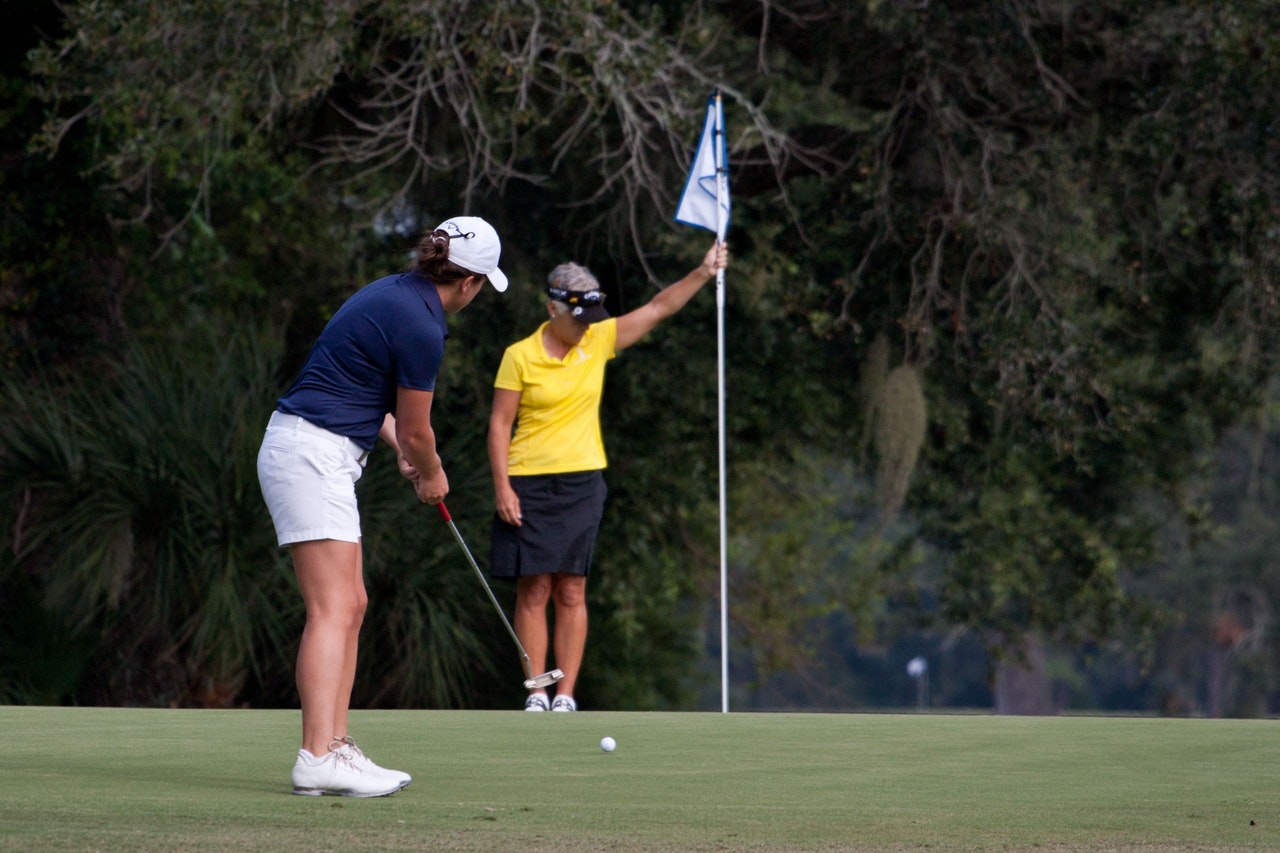 Joining a golf club isn't only for the men who wear velvet robes, smoke pipes, and discuss multi-million dollar business mergers; joining a golf club today makes sense for the every man, too.
Advantages of Joining a Golf Club
1. Preferred Tee Times
The average desk jockey is most likely to think that the only time they can ever play a round of golf they actually enjoy (as in, one not with a client) is during the weekends. And since Saturday and Sunday are high-traffic tee times, most golf clubs reserve this time slot for members, only.
2. Bring a Guest
It does not matter if you are bringing a client, a friend, or your father; there is something really swanky about inviting someone to "my golf club". Especially when you foot the bill, because there is nothing more VIP than attending your own club and everyone knows your name.
3. VIP Treatment
Knowing your name is a penance to the other VIP vibes one can get when they walk through the front door of their own club; the food, service, ambiance, dress code, and a plethora of other factors all combine into one exhilarating VIP treatment.
4. The Club House
Ah, yes. That sense of belonging you've been after since before high school. Well, your friendly neighborhood membership golf club often provides the benefits of discounted eats, drinks, and a heightened social experience.
5. More than Golf
Tennis courts, hoops, gyms, and sometimes even a swimming pool. A golf club can be the mansion you never had but wish you did.
What to Look for When Joining a Golf Club
I wasn't trying to sell you on the idea of joining a golf club, but I probably did, didn't I? Now let's look at what you need to consider when joining a golf club.
1. Private Golf Courses are More Affordable than Ever
Yes, it truly is unmistakably a "buyer's market" –meaning that due to the competition resulting from the large number of pay-per-use golf courses available to the public, private courses have had to become quite competitive to keep up. Cha-ching!
2. How Much will a Golf Membership Set Me Back?
On top of initiation fees which there really is no set standard; the price range of a golf membership will be somewhere in the neighbourhood of $200 to $900 per month. On top of that you might have to pay additional costs for insurance, locker room rentals, etc.
3. Is it Necessary I Spend Money on More than Just Golf?
Some of the best private golf clubs require users to spend a set minimum on refreshments, foods, and so on every month. You're paying it anyway, so you may as well indulge.
4. Other Fees
Just like your condo, renovations will need to be done from time to time and as a result, you'll see a similar 'value added' fee from time to time to cover the cost of assessments and renovations. There really is no way around it.
5. One Price to Rule Them All?
Most clubs offer different membership packages, so be sure to explore one that works for you. There's usually a price differential between avid golfers and casual enthusiasts who will likely choose golf getaways at the lowest prices.
In Conclusion
If you love golf, the time has been right for awhile to explore the idea of joining a private facility. The pricing, exclusivity, upkeep, and quality service simply can't be beat.